Careers
Why join Northwestern Mutual--South Jersey?
First, consider the benefits of becoming a Financial Representative, a career in which you can choose your clients, area of specialization and work style, and even set your own hours. The earning potential also is yours to control, and is limited only by your drive, energy and determination. Moreover, your work makes a positive impact by helping to fulfill the needs and dreams of your clients and their families.
Next, think about the strength of Northwestern Mutual. For the eigth straight year, Northwestern Mutual has been named to the list of of the" 50 Best Companies to Sell For Now" by SellingPower Magazine (Sept. 2014). Furthermore, the Northwestern Mutual's internship program was named "One of America's Top Ten Internships for 2015," according to the Vault Guide to Internships, 2015 edition.
If this combination seems like it might be the right one to give your career life, you owe it to yourself to contact NorthwesternMutual--South Jersey and learn more. It may be the move that makes your future.
Call us today to talk about your new career
To learn To learn more about becoming a Financial Representative with Northwestern Mutual--South Jersey, call (856) 810-3281 to speak with our recruiter. Or email your resume to christopher.diesh@nm.com fax to (856) 810-8647.
Looking for an Internship?
Are you looking for an internship with real work experience? You should consider working as a Financial Representative with Northwestern Mutual--South Jersey. To learn more about Northwestern Mutual, visit us at a career fair at any of the following colleges:
Rowan University                                        Atlantic Cape Community College                                        
Richard Stockton College                             Burlington County College
Rutgers University – Camden                      Camden County College
Wilmington University – Cumberland            Cumberland County College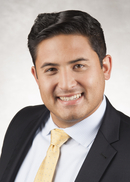 Christopher A Diesh

christopher.diesh@nm.com
Office 215-569-1222